A Website Will Help You Get Found Easily on Google
Have you searched yourself on Google recently? Go ahead and try it now. What are the results? It's important to see what people are seeing when they search for your business so that you know whether or not you're being easily found. If you have social media accounts alone, unfortunately, you may be hard to find – hidden under many other beauty businesses that have websites. This is the easiest way for your past clients to find you if you have moved to a new location. Having a website and being listed on Google is a must for any business in 2021.
The more exposure you have, the more the odds of finding a new client will be. People can land on your pages through word of mouth, social media, or search engines. But regardless of how they get here, you want to turn them into potential customers sitting in your chair.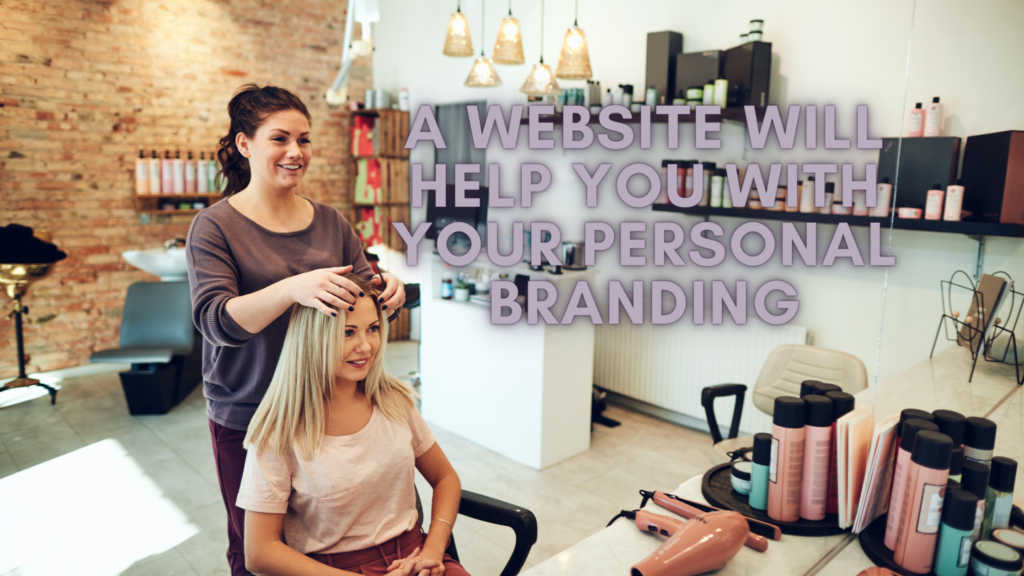 Your personal brand is important. To be successful you need to consciously be branding yourself at all times. The reason is simple. You want to attract clients that fit your business. This also helps your clients find you if you change salons.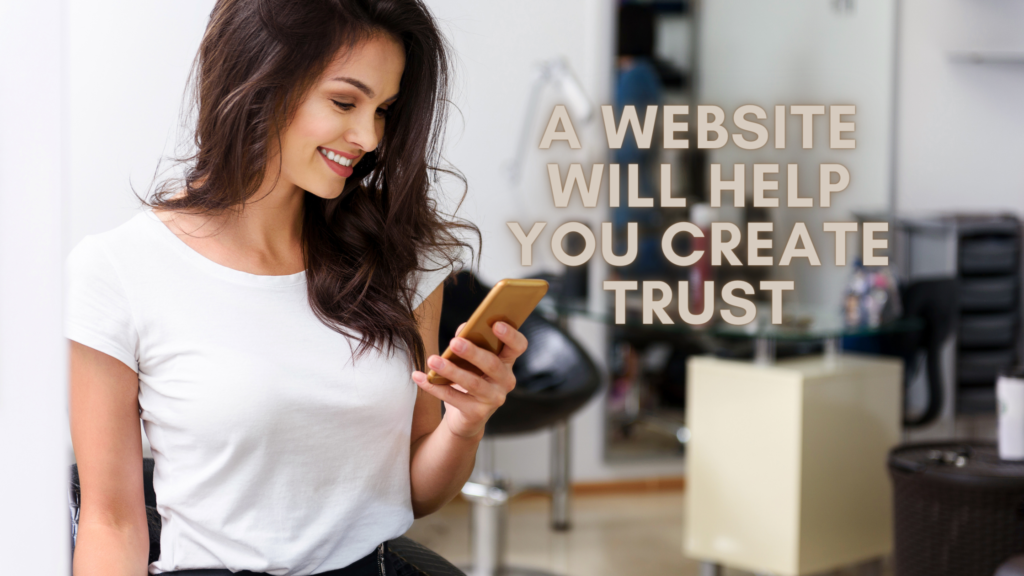 When someone is searching for a new hairstylist they want to feel that the person is trustworthy. Having information about yourself, your business, and a portfolio of your work online is a huge deal in building trust. It lets your clients know that you are a serious business owner who cares about their career and their clients.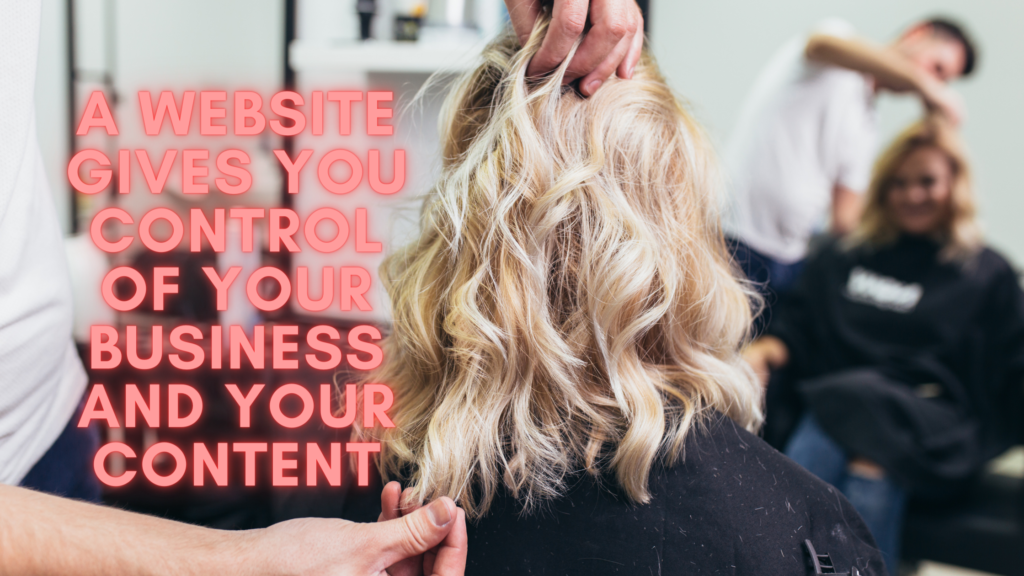 Social media is a great tool. It's fun and it's easy to manage. It doesn't cost you anything to set up, and it connects you with clients and curious first-time visitors alike.
BUT social media has a dark side: You do not own the content on your social media sites. Facebook and Instagram own your business pages and all of the content on them. At any time Facebook and Instagram can make changes and you can find yourself at a big loss. A slight switch in an algorithm can make all the difference between the attention being focused on your salon or on your competition's, and it's completely out of your control. You could also lose access to all of the content you've spent so much time developing and sharing, at any time. Yikes!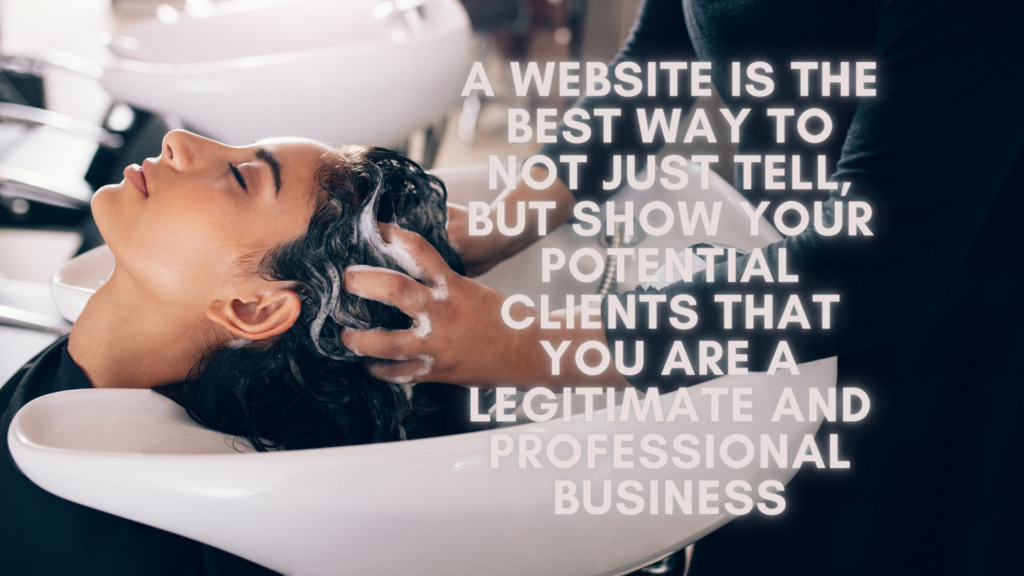 With attention spans becoming shorter and shorter, pictures and videos are the best way to capture someone's attention. You can have an online portfolio that shares all your images and videos in one place. You can even use the images and videos you post to social automatically on your website (we can show you how).
You're a business owner that's serious about building your brand, and your website will powerfully emit the message across to everyone that sees it, "I'm a professional – let me show you why."
A website gives new clients confidence that they are choosing a serious beauty business when they see that you're dedicated to maintaining a polished and professional website.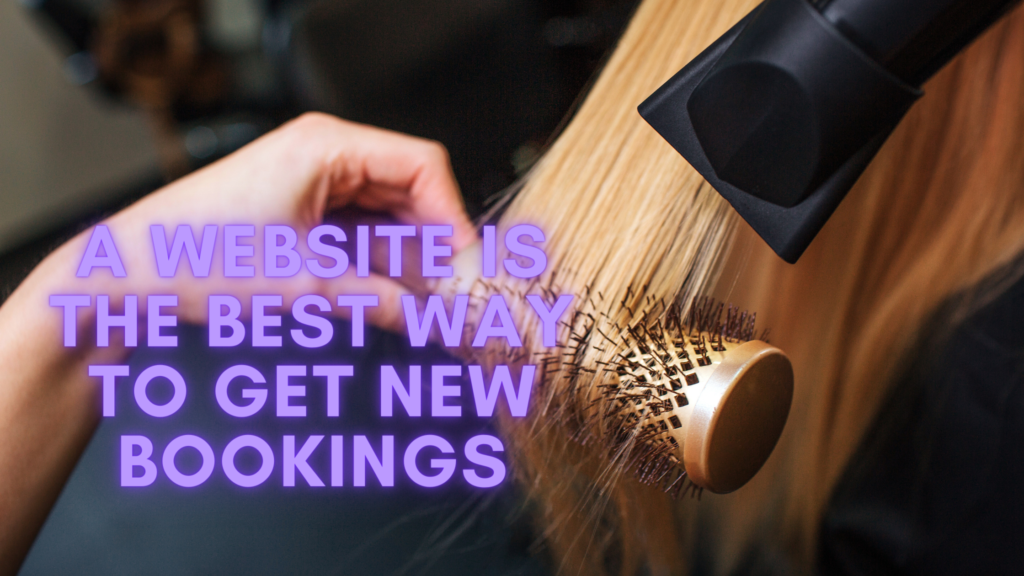 According to recent data from Phorest Salon Software, only 54% of appointment bookings happen during salon and spa opening hours. That means salons potentially lose out on up to 46% of bookings if they don't offer clients the option to book online or with app booking. When you're not available to answer a call or book an appointment, your website will be.
Ready to Finally Get Your Website up and Running?
I hear you when you say you don't have the time, money, or the tech skills, to create a website. That is why we created Sanden Solutions. We understand what it is like to run a small business. It takes a lot of time, money, and hard work. We have created online solutions for small businesses that are affordable and flexible. We create an online marketing plan created for you and your business. We are small-town folks who want to see our fellow business owners succeed.