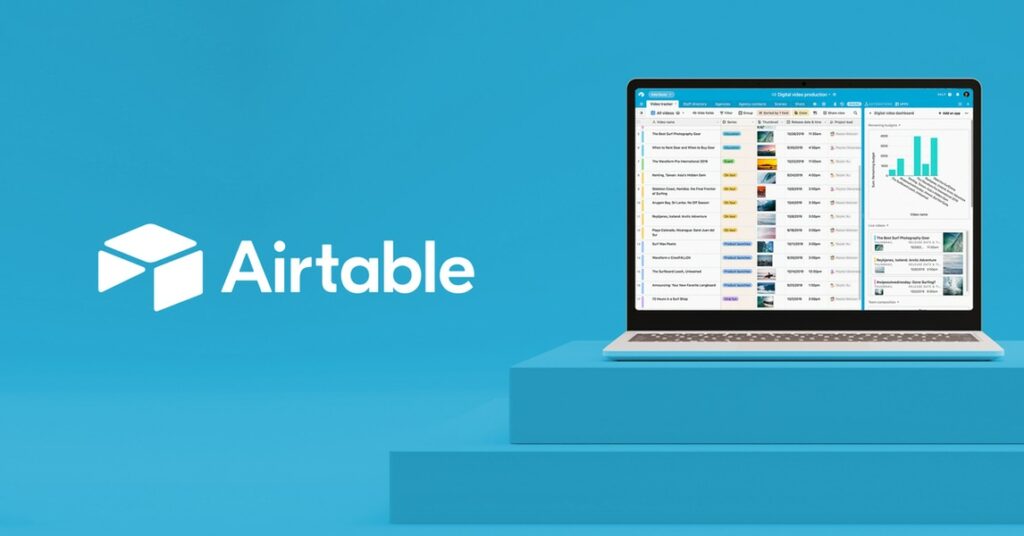 We specialize in providing comprehensive Airtable consulting services to help businesses streamline their workflows, optimize their data management, and unlock the full potential of Airtable's powerful features. With our expertise in automation and data organization, we can help you harness the true power of Airtable to drive efficiency and productivity within your organization.
Why Choose Our Airtable Consulting Services?
Extensive Experience: Our team of Airtable experts has extensive experience working with businesses across various industries. We have a deep understanding of Airtable's capabilities and can tailor solutions to meet your unique needs.
Customized Solutions: We believe in providing personalized solutions that align with your specific requirements. We'll take the time to understand your business processes, pain points, and goals to develop customized Airtable workflows that maximize your productivity and efficiency.
Workflow Automation: Our expertise extends beyond basic Airtable setup. We specialize in designing and implementing automation workflows that eliminate manual tasks, streamline processes, and save you valuable time and resources.
Integration and Collaboration: We can help you integrate Airtable with other tools and platforms, such as project management software, customer relationship management (CRM) systems, and communication tools, ensuring seamless collaboration and data synchronization across your organization.
Our Airtable Consulting Services Include:
Database Design and Setup: We'll work closely with you to design and structure your Airtable databases, ensuring optimal organization and easy access to your data. We'll help you define fields, create relationships, and establish efficient data entry processes.
Workflow Automation: Our experts will identify opportunities for automation within your workflows and develop custom automation solutions using Airtable's built-in features, integrations, and third-party tools. From automatic notifications and reminders to data synchronization with external platforms, we'll streamline your processes and boost efficiency.
Data Migration: If you're transitioning from another data management system to Airtable, we'll ensure a smooth data migration process. We'll help you import your existing data, maintain data integrity, and structure it effectively within Airtable.
Training and Support: We offer training sessions and documentation to ensure you and your team are equipped with the knowledge to leverage Airtable to its full potential. We're also available to provide ongoing support, answer your questions, and address any concerns as you use Airtable.
Ready to Optimize Your Workflows with Airtable?
Streamline your business processes, enhance collaboration, and automate your workflows with our Airtable consulting services. Contact us today to schedule a consultation and discover how we can help you unlock the full potential of Airtable for your organization.